That is where ANDSTAR Tree Services can be of service.
Ask about ANDSTAR's Tree Removal, Stump Grinding, Tree Chipping, Soil Conditioning, Excavation, Leveling, Finishing, Backhoe, Tilling and Trimming services.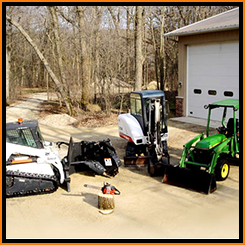 For more information on our services and to view projects at various stages, please select from the menu buttons in the title bar at the top of this page.
Click on photos of interest in the Photo Gallery to view larger images.
Inquire about ANDSTAR's exceptional Chipping Services.